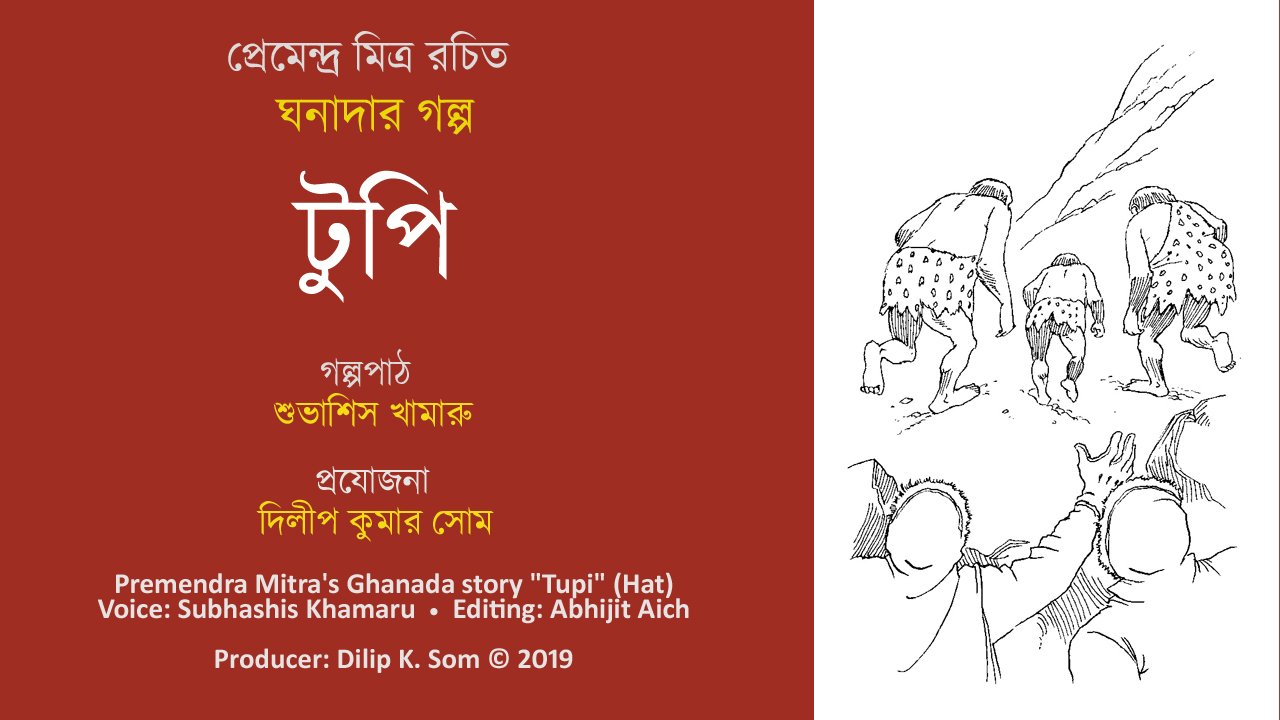 Ghanada YouTube Channel
for all Ghanada audio stories and other Ghanada videos.
Update on Aug 18, 2019: Making of the first Audio Story (Not Drama) by our Ghanada Club (also known as Ghonada) is just finished. 
Our goal is to produce audio stories of 60 or so Ghanadar Golpo over a period of a year or so.
An Audio Visual Graphic Novel Presentation – Mosha 
This is a proof of concept on how a Graphic Novel can be converted into an audio visual format as a video which can go on YouTube or some other paid subscription site online.
This format has the scope to have much more story to tell making it a more complete  story close to the original written story.
It can be translated into English or other languages. We can hope to bring Ghanada to the young Bengali generation, particularly who are not into reading Bengali literature.
______________________________________________________
Two audio stories were published in mid 1980's on audio cassettes.
Shekhar Chattopadhyay's rasping voice brought our hero to life in a 1986 audio album. Shishir turns narrator here. Ram, mentioned in 'Nuri', also appears. The cassette cover featured a suave Bond-like Dos.
We believe they are not available right now as cassettes.
Some Ghanada Audio Stories/Dramas are available on YouTube. Most of them are pirated copies. You have to use your discretion.
91.1 Friends FM also broadcast dramatizations like 'Ghanadar Gul' (2012, Hnaash' & part of 'Shuto' combined) and 'Ghanada o Snuch' (2012, 'Snuch').