Upcoming and all past meetings
Upcoming Virtual Meetings
Ghanada Adda Every 2 Weeks – Sat 9 PM IST
starting June 19 – Alternate Saturdays
Just Nirvejal Adda on Ghanada related topics. Once in a while, we might have a specific agenda.
You do not have to attend every Adda. Just remember every two weeks if we feel like talking about Ghanada, where to go.
If you did not receive any emails, send an email to ghanada.club@gmail.com to add your name to receive reminders every two weeks.
Here is the joining link https://meet.google.com/cta-vnyg-txr
(When you log in to your Gmail, you can automatically join the Adda.)
Anyone with a phone/computer can simply click/tap
on a link and can be connected to the meeting.
No code, no ID, no password.
PS: it is completely optional to turn your camera on or not. Your choice.
Ghanada Club 9th Meeting (adda)
adda on '7 Jan 2022' (sat), at the parcel café, GPO, KOLKATA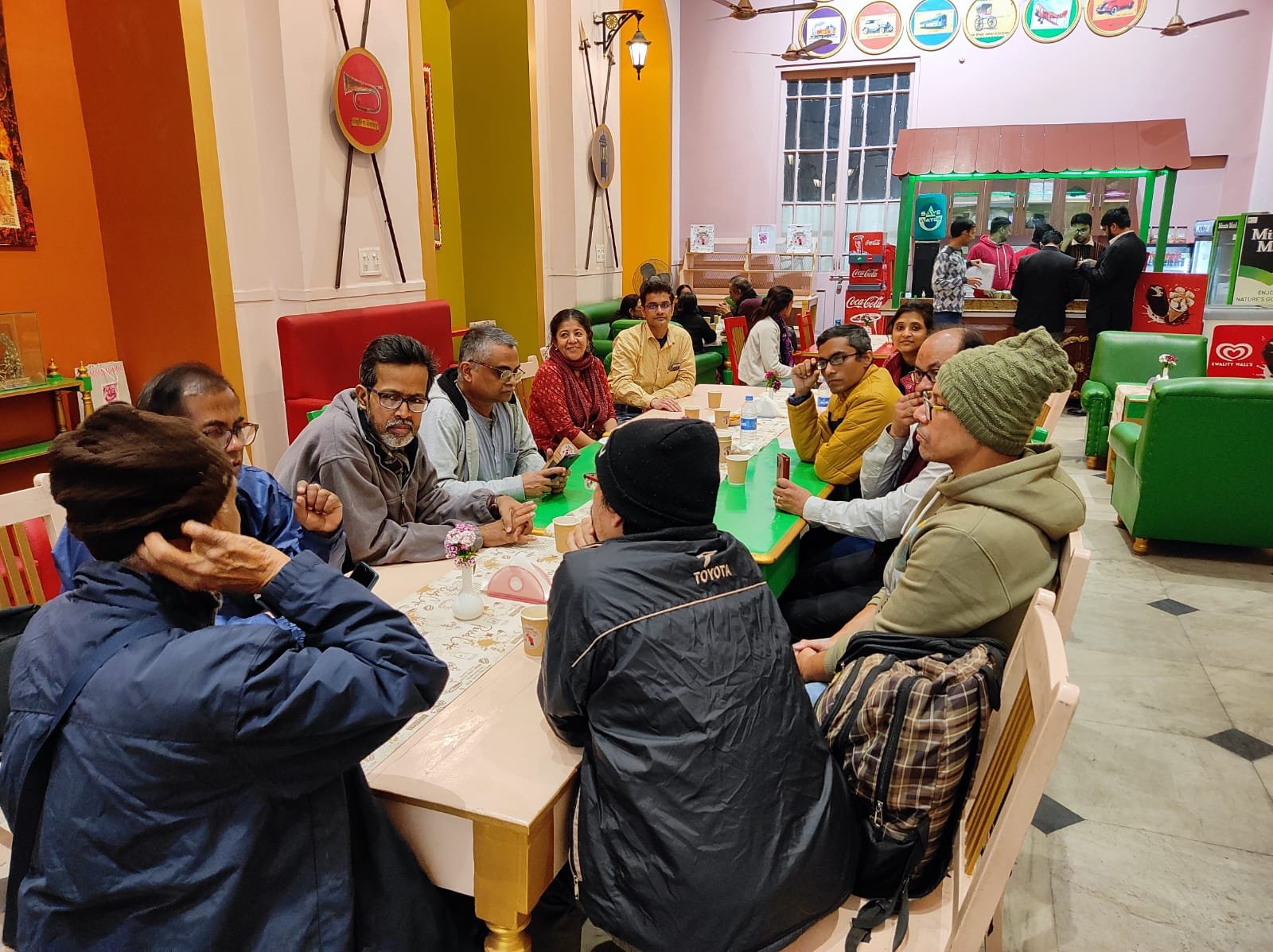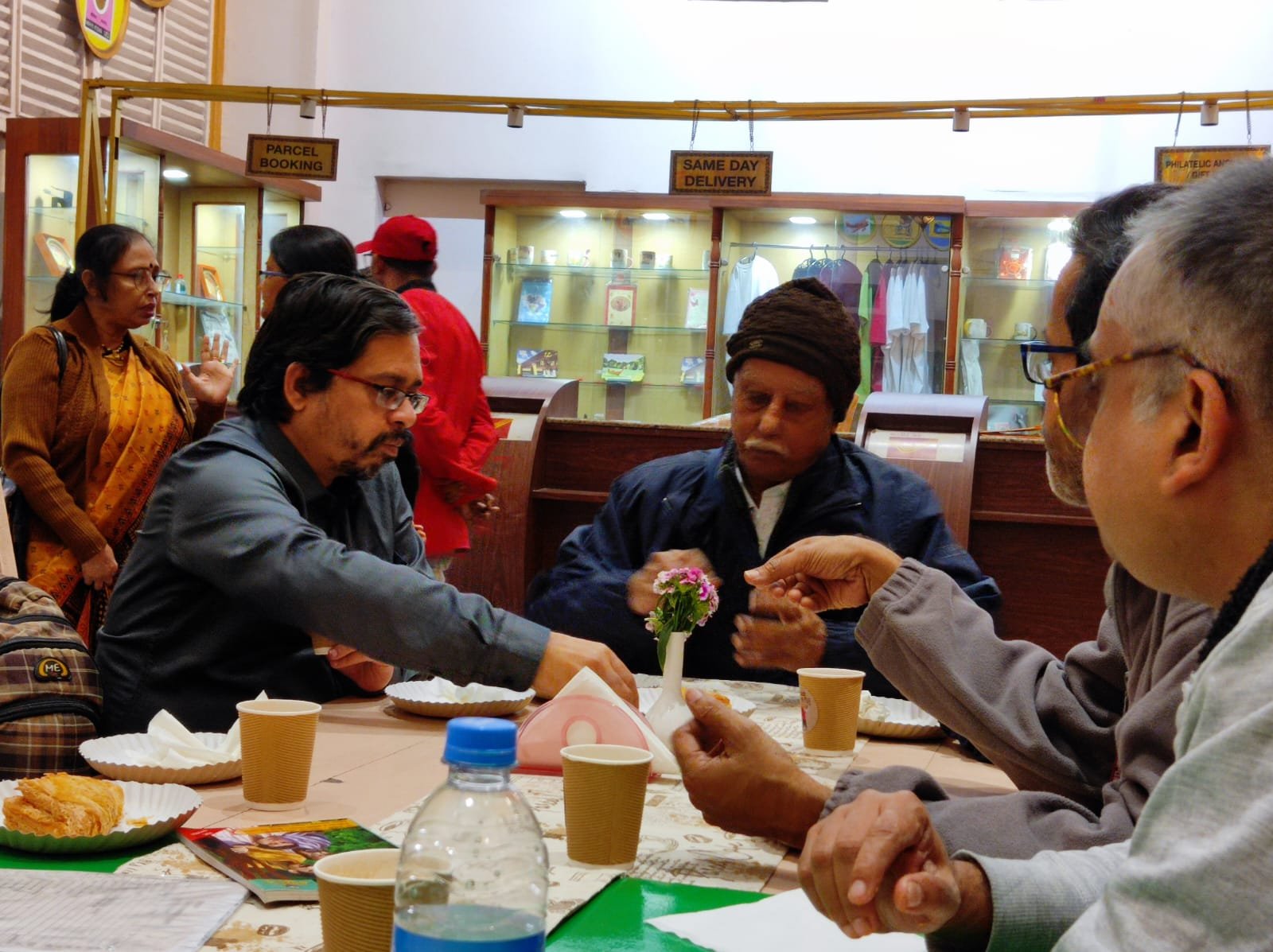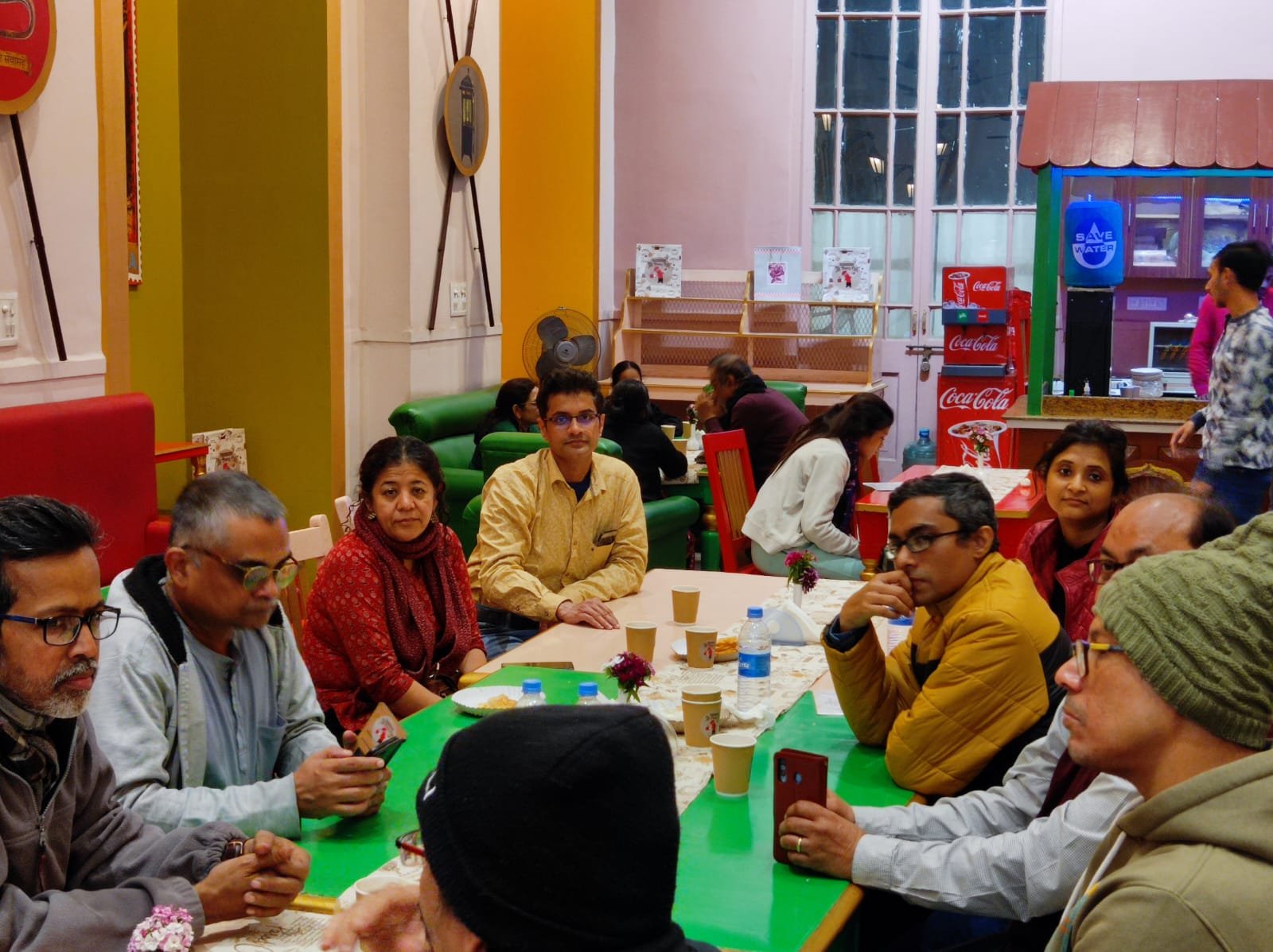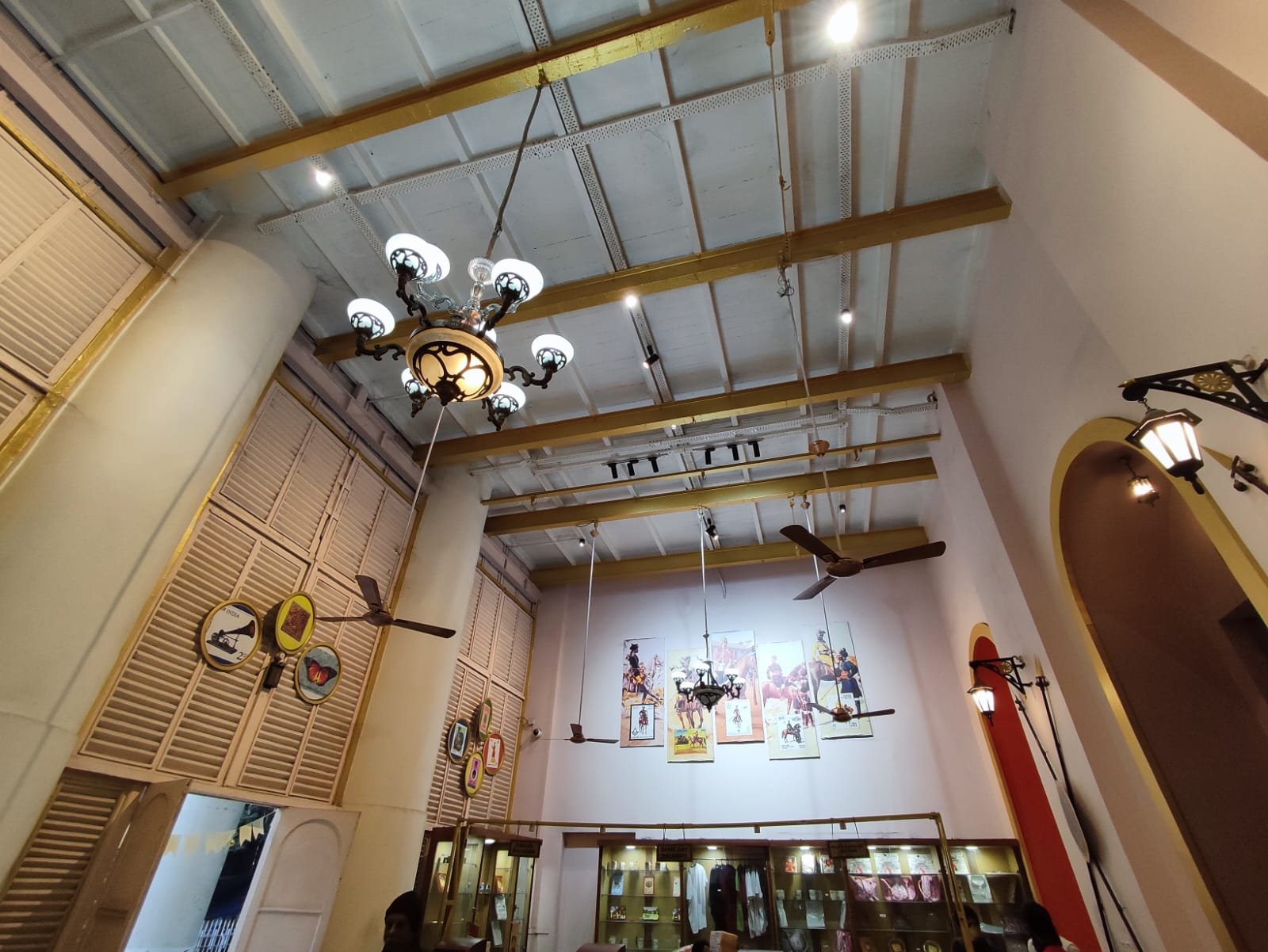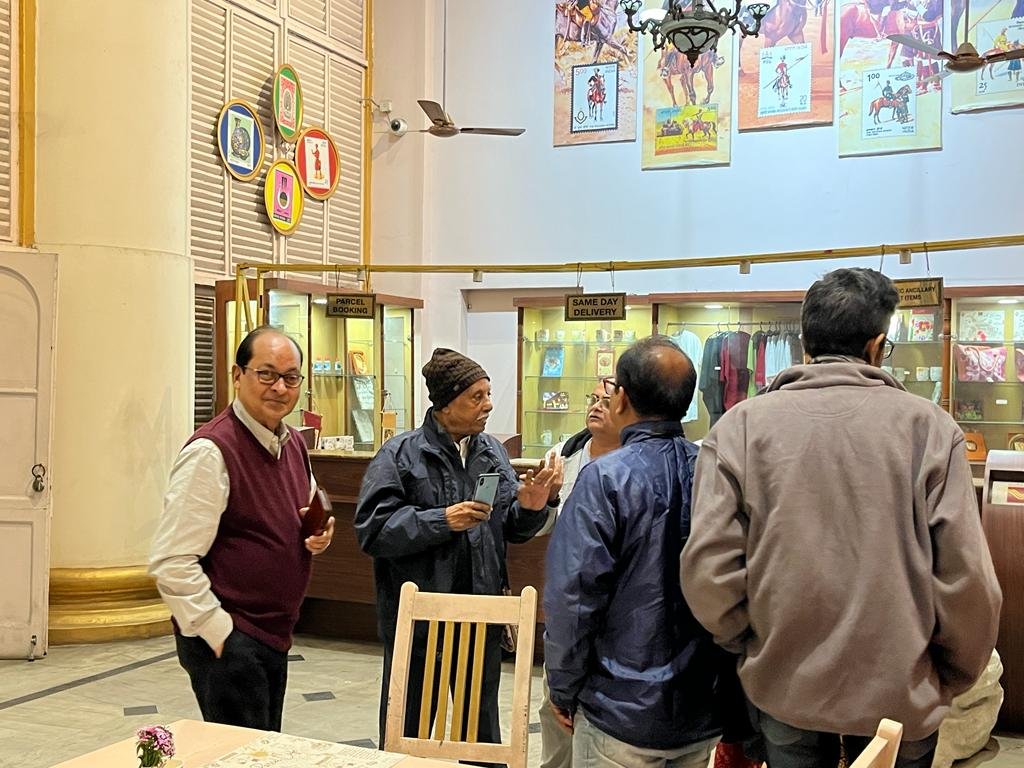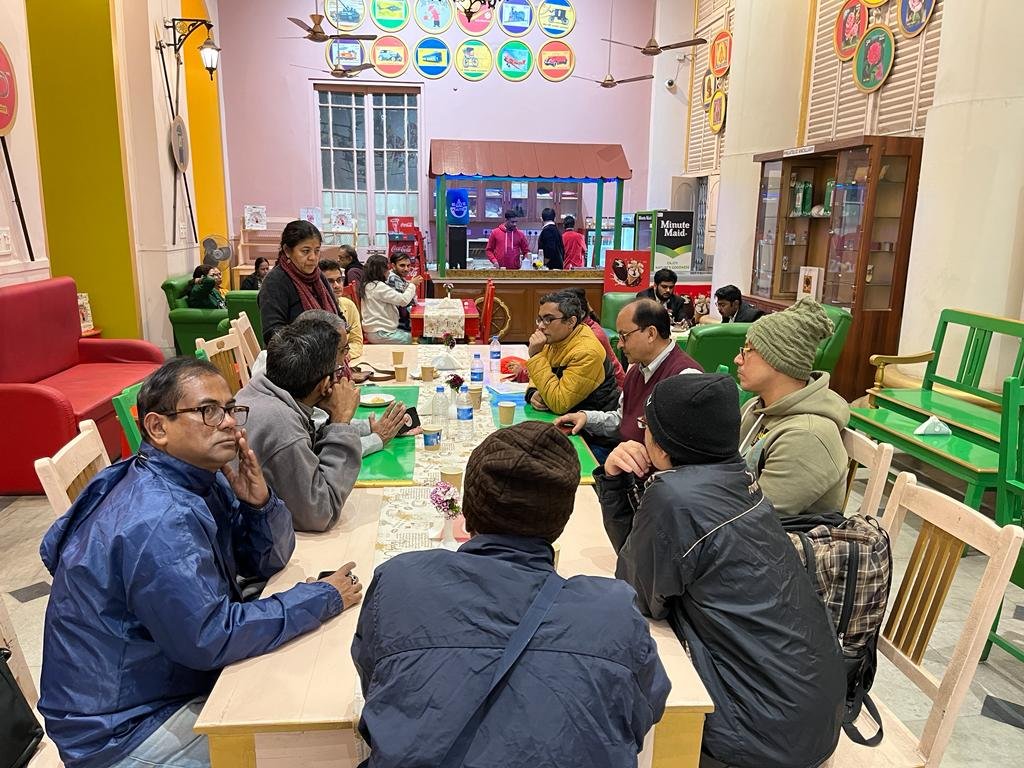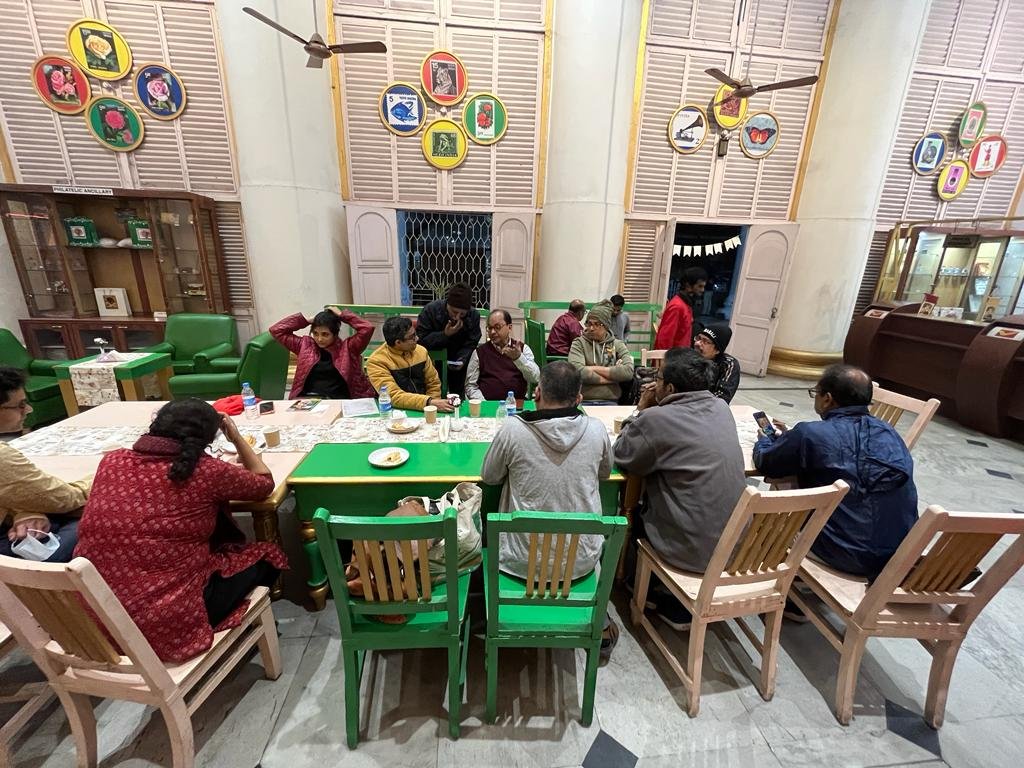 About india's First parcel café at the General Post Office, kolkata
Google Map Location: https://goo.gl/maps/RCiKqMXjA1fVsHC58
দেশের প্রথম পোস্ট অফিস ক্যাফে এখন কলকাতায়, জেনারেল পোস্ট অফিসে, তাই আমরা ৯ম ঘনাদা আড্ডা এখানেই করলাম।
এই ক্যাফের সম্পর্কে বিস্তারিত জানতে এই লিঙ্কে ক্লিক করুন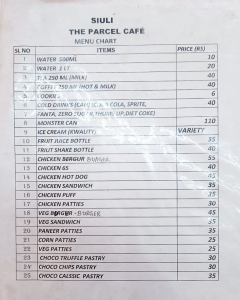 Ghanada Club 8th Meeting (Adda)
Adda SEPTEMBER 17, 2022 (SAT) at MERLIN WATERFRONT, HOWRAH
ঘনাদার বাড়ি কোথায়?
দক্ষিণ হাওড়ার শিবপুর মার্লিন ওয়াটার ফ্রন্ট আবাসনের ন তলায়। পরিপাটি হয়ে সেজে গুজে দাঁড়িয়ে , কখনো খাটে শুয়ে, কখনো ইজি চেয়ারে বসে গল্প শোনায় আমাদের। ঘনাদা ক্লাবকে নতুন উদ্যমে চালু করেছেন মার্কিন প্রবাসী বিজ্ঞানী ড.দিলীপ সোম। তাঁকে যোগ্য সঙ্গত দিচ্ছেন এক ঝাঁক সৃষ্টিশীল মানুষ। তাদেরকে নিয়ে আজ একটি জমজমাট আড্ডা হল ঘনাদার হাওড়ার বাড়িতে। এই বাড়িতে এই প্রথম। আরো অনেক মানুষের কাছে ঘনাদার প্রতিকৃতি, ঘনাদা কেন্দ্রিক গল্প সংকলন, ঘনাদার সৃষ্টি নিয়ে তৈরি করা পপ আপ ইত্যাদি কী করে পৌঁছে দেওয়া যায় চলল সেই সব নিয়ে আলোচনা।
হুগলি নদী, বিদ্যাসাগর সেতু, শালিমার স্টেশনের সৌন্দর্য, সবুজের হাতছানি, ঘন ঘোর বরিষা আর উপাদেয় চা, কফি, রকমারী কুকিজ, মিষ্টান্ন, গরম গরম বিরিয়ানির আমেজে দিনটা কাটলো ফাটাফাটি। বড় তাড়াতাড়ি দিনটা কেটে গেল যে।
– Sandip Bag (from fb post)
Ghanada Club online 6th Meeting (Adda)
virtual Adda June 19, 2021 (SAT) at 9PM IST
Ghanada Club online 5th Meeting
virtual meeting NOV 15 (Sun) at 8PM IST
(The video got deleted accidentally. We are trying to recover it soon)
Ghanada Club Online 4th Meeting
September 15 (Sun), 2020 at 9 PM IST
42 Minutes Edited Video of the 4th Meeting
GHANADA CLUB THIRD MEETING
February 29, 2020 (Sat) at 3PM
Asutosh Mookerjee Memorial Institute
77 Asutosh Mookerjee Road, Bhawanipur
(Near Jagubabur Bazar – 3 minutes walk from
Netaji Bhavan Metro Station towards Hazra More)
Click HERE for the Agenda
Click HERE for a 52 minutes video of the 3rd meeting
Click on the pictures Below for 3rd meeting Photo Gallery
For details: send WhatsApp at +919051056178 or +13015121295 
or email at ghanada.club@gmail.com
GHANADA CLUB Second MEETING
November 30, 2019 (Sat) at 3PM
Asutosh Mookerjee Memorial Institute
77 Asutosh Mookerjee Road, Bhawanipur
(Near Jagubabur Bazar – 3 minutes walk from
Netaji Bhavan Metro Station towards Hazra More)
Click here for the Agenda
Click here for the Introduction by Rahul Sen (2nd meeting)
Click here for A 45 Min video (2nd meeting)
Click on the picture Below for 2nd meeting Photo Gallery
For details: send WhatsApp at +919051056178 or +13015121295
or email at ghanada.club@gmail.com